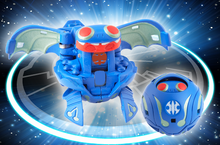 About me
Name: Maxwell Cohen
Age: 14
DOB: 5/21/98
Bakugan
Pyrus
Pyrus Helix Dragonoid = 710 Gs
Pyrus Titanium Dragonoid = 910 Gs
Pyrus Blade Tigrerra = 520 Gs
Pyrus Storm Skyress = 370 Gs
Pyrus Meta Dragonoid = 600/700/800/900/950/1000 Gs
Pyrus Infinity Trister = 600/650/700/750/900/1000 Gs
Pyrus Infinity Helios = 650/700/750/900/950/1150 Gs
Haos
Haos Flash Ingram = 750 Gs
Haos Jaakor (2x) = 930 Gs each
Aquos
Subterra
Translucent Subterra Reaper = 450 Gs
Subterra Razenoid = 750/850/900/1000 Gs
Subterra Shadow Vulcan = 550 Gs
Ventus
Ventus Limulus (2x) = 450 Gs each
Darkus
Translucent Darkus Stinglash = 400 Gs
Darkus Cyclone Percival = 770 Gs
Darkus Razenoid = 600/700/850/950 Gs
Special Treatment
Evil Twin Helix Dragonoid = 680 Gs
Evil Twin Coredem = 700 Gs
BakuCamo Lumino Dragonoid = 780 Gs
BakuBronze Pyrus Cyborg Helios = 600 Gs
Haos/Subterra Mercury Dragonoid = 550 Gs (Haos half has an additional 180 Gs and 140 Gs)
Baku Sky Raider Combinations
Haos/Darkus/Aquos Magmafury = 2810 Gs
Subterra Aeroblitz = 1760 Gs (Additional 60 Gs + 70 Gs with BakuSnap)
Battle Gear
BakuNano
Copper Crosstriker = 50 Gs
Battle Suits
Deka Bakugan
Subterra Juggernoid = 400 Gs
Keychain
Attribute Count (Dekas, Gears, BakuMutants, and Keychains not included)
Pyrus = 14
Haos = 9
Aquos = 5
Subterra = 8
Ventus = 5
Darkus = 7
Trivia
I have 10 Guardian Bakugan whose attribute matches their anime counterpart (Dragonoid, Helix Dragonoid, Titanium Dragonoid, Tigrerra, Preyas, Sabator, Akwimos, Coredem, Skytruss, and Razenoid).
Coincidentally, most of my Pyrus Bakugan are Guardian Bakugan in the anime.
I have a Darkus Bakugan with each color scheme.
Meta Dragonoid is the only Dragonoid in my collection that Drago has not evolved into in the anime.
Whenever I get an evolved form of Dragonoid, the exceptions being Meta Dragonoid, Stealth Lumino Dragonoid, Fusion Dragonoid, and Titanium Dragonoid, I usually give the previous variation away.
I once got two B2 Battle Packs that had the same Bakugan in both packs, from Attribute to G-Power. I gave away five of the six spares. I kept the second Limulus, which is why I have two of them.
I have yet to get a Ventus Mechtanium Surge Bakugan.
If no one could tell, the Neo Dragonoid I owned before I got Helix Dragonoid was NOT a Baku-Legacy.
I have at least one Guardian Bakugan in seperate attributes in all attributes except Ventus.
I owned every Good BakuEvolutions Bakugan at one point in time, but it wasn't the real thing.
Due to getting Cyborg Helios, I now have at least one Bakugan from every season:
Cyborg Helios
Akwimos, Sabator, Helix Dragonoid, etc.
Meta Dragonoid
Collection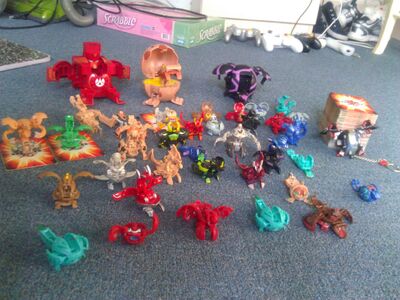 Community content is available under
CC-BY-SA
unless otherwise noted.