About Me!!!
I Love Bakugan, Im a Pyrus Brawler: My Bakugan "Titanium Dragonoid, Lumino Dragonoid, Helix Dragonoid" i also have a youtube channel that is Danbakumaster i Love Glee and i think that the songs of Glee or Glee Project and Bakugan are a good mixture!! on my vids!
I love all de dragonoids! and i really like dan and drago because they are so good!!! and beat anyone that want to destroy something! haha
My Personality
im a good guy! i like to do something funny! and i like sports specially basketball !!! xD and i think im good at bakugan and drawing!!! i also like to hang out with my friends!!!
My Dimensions
i was Jameskusso on dimensions i was level 722, This were my bakugan!:
Pyrus:
Helix Dragonoid
Lumino Dragonoid
Dharak
Neo Dragonoid
Hyper Dragonoid
Metal Fencer
Subterra:
Haos:
Darkus:
Ventus:
Battle Gear:
My Favorite Characters
My Bakugan Team
my six bakugan that belong to my real Six Atribute team!!!
My Bakugan Colection
i have 154 Bakugan, 15 Traps, 14 Battle Gears and 4 ultimate formations. And im getting more!!!
Pyrus:
Dragonoid
Delta Dragonoid
Saurus
Stinglash
Serpenoid
Skyress
Monarus
Sirenoid
Juggernoid
Centipoid
Siege
Apollonir
Neo Dragonoid
Neo Dragonoid votex
Hades
Viper Helios
Cyborg Helios
Nemus
Elico
Percival
Ingram
Lars lion
Helix Dragonoid
Lumino Dragonoid
Dharak
Fangoid
Krakix
Titanium Dragonoid
Fusion Dragonoid
Battalix Dragonoid
Gren
Comandix Dragonoid
Reptak
Orbeum
Akwimos
Subterra:
Gorem
Hammer Gorem
Centipoid
Sirenoid
Siege
Stinglash
Hades
Atmos
Wilda
Percival
Elico
Primo Vulcan
Shadow Vulcan
Avior
Coredem
Sabator
Aksela
Contestir
Linehalt
Raptorix
Haos:
Siege
Sirenoid
Tigrerra
Blade Tigrerra
Skyress
Stinglash
Terrorclaw
Griffon
Reaper
Lars Lion
Preyas
Wavern
Naga
Gorem
Nemus
Mega nemus
Percival
Brontes
Helios
Aranaut (2)
Lumagrowl
Wolfurio
Avior
Jetro
Darkus:
Stinglash
Siege
Saurus
A

l

pha Hydranoid
Dual hydranoid
Sirenoid
Monarus
Terroclaw
Fear Reaper
Reaper
Dragonoid
Ravenoid
Atmos
Percival
Percival Vortex
Viper Helios
Cyborg Helios

Klawgor

Dharak
Clawsaurus
Merlix
Krakix
Hawktor
Infinity Helios
Cyclone Percival
Fusion Dragonoid
Lythirus
Rubanoid
Linehalt
Phantom Dharak
Skytruss
Orbeum
Betadron
Aquos:
Preyas
Preyas Diablo
Preyas 2
Sirenoid
Siege
Juggernoid
Saurus
Monarus
Atmos
Serpenoid
Elfin
Dual Elfin
Elico
Frosch
Scraper
Akwimos
Infinity Trister
Aerogan
Megarus
Ventus:
Monarus
Skyress
Storm Skyress
Sirenoid
Saurus
Griffon
Ravenoid
Centipoid
Atmos
Hades
Cyborg Helios
Ingram
Cosmic Ingram
Oberus
Mosketo
Elico
Moonlit Monarus
Strikeflier
Chance Dragonoid
Hawktor [650]
Hawktor [850]
Jaakor
Scaboid
Baku Traps:
Pyrus: Scorpion, Hexados, Metal Fencer, Fire Scorpion, Hextar
Subterra: Baliton, Piercian, Triad El Condor, Fortress
Haos: Piercian, Baliton
Darkus: Falcon fly
Aquos: Tripod Epsilon, Tripod Theta
Ventus: Hylash
Bakugan Battle Gears:
Zukanator
Jetkor
Terrorcrest
Airkor
Gigarth
Battle Crusher
Boomix
Battle Turbine
Barias Gear
Axator

Gear

Blasteroid
Nukix Gear
Beamblitzer
Riptor
Smashtor
Pyrus Demolitor
Ventus Envaporator
Aquos Cannonfury
Ultimate Formation:
Maxus Dragonoid
Dragonoid Colossus
Maxus Helios
Dharak Colossus
Dragonoid Destroyer
the videos i do are about bakugan! [music videos] im working on projects like:
Bakugan Adventures [Gundalian Invaders Histories]
More Music Vids [Mechtanium Surge 2nd Arc]
i'm Danbakumaster and enjoy my vids! (:
Bakugan wordl is my Bakugan FaceBook Page... You can find News, Videos, Images and if you want and if you have facbook please like!!! and follow me and the other admins of bakugan world!!!
And Also we have a Special Group That is call BakuFB: And ther you can Play Bakugan With other Brawlers!!! Of The group!!! and the battles are on Facebook!
Race Against time is a History that i am writting because i like to write and thingsd like that! but i need hel with this!!! so i making a contest in order to be on the history!! check out the Bakugan World Note: "Bakugan Race Against Time Contest" or Check My Youtube Channel: Danbakumaster or the Bakugan World's Cannel: Bakugan World Official

Probably i would Upload the New Bakugan Team and Bakugan Photos to the wikia!!!! so Ple
ase Wait for that!
Cool Photos!
My BakuFB Team!
Anime Gallery
My Art Works :)
My Bakugan Music Videos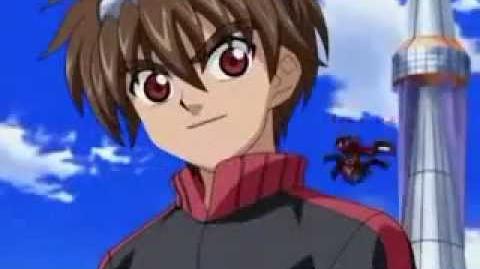 Community content is available under
CC-BY-SA
unless otherwise noted.