Info Image Gallery

Dive Fujou (潜(ダイブ)フジョウ, Daibu Fujou?) is a Japanese original Bakugan from the BakuTech series.
Official Description
Japanese Official Website
Normal
' (, ?)
Manga
Physical Game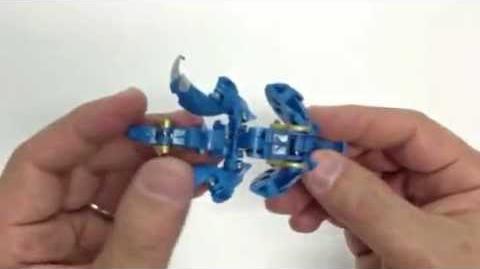 Variations
Regular Dive Fujou
Dive Fujou Black version

Acquisition(s): BCV-24
G-Power variation(s):
Pentagon Parameter
Attack: 6
Defense: 8
Occupy force: 9
Control: 6
Stand: 7
Total: 36/50
Fusion Ability Card(s)
Etymology
The Kanji in the Japanese name of Dive Fujou, 潜 (moguru), means to dive. 'Fujou' is derived from the Japanese for surfacing, 浮上 (fujou).
Trivia
References